By utilizing A Time for Phonics Photo Flashcards, your student will improve in reading, writing and spelling in a short period of time. Each set of cards is highly crafted and "Made in the USA".
There are 10 Steps in A Time For Phonics. To discover what each step entails, click on a link to the left.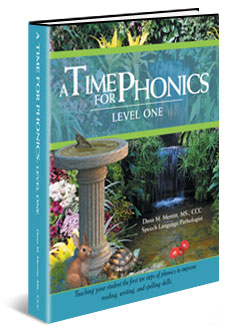 My book A Time for Phonics– Level One goes into greater detail in explaining these first ten steps of phonics. It also helps with specific dialogue that the instructor can use if a child is struggling on the concepts. It is easier to explain a concept to a child, if you, as the instructor, understand the concept yourself. Some children will want and need to move through this program at a slower pace. Some children will beg to move through the program faster, because they are enjoying learning these rules and applying them to novel words. You have been the person who dramatically changed an individual's life by learning these steps of phonics and then teaching him/her to recognize the distinct similarities and differences of letters and words. It is exciting. It is fun. It is life changing. It just took a little time and energy.