FREE PUBLICATION!
1000 Words Phonetically Decoded A-Z.
Click on the image to discover more.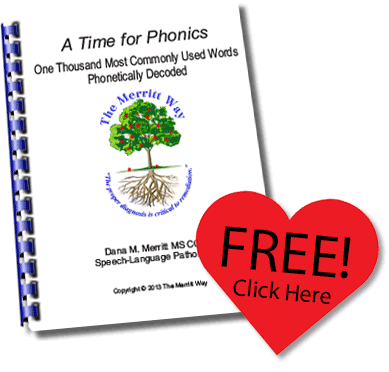 Neuroplasticity Information
Soft-Wired: How the New Science of Brain Plasticity Can Change Your Life Paperback – October 14, 2013
By: Dr. Michael Merzenich PhD
In Soft-Wired, Dr. Michael Merzenich–a world authority on brain plasticity–explains how the brain rewires itself across the lifespan, and how you can take control of that process to improve your life. In addition to fascinating descriptions of how your brain has produced your unique memories, skills, quirks, and emotions, Soft-Wired offers sound advice for evaluating your brain and gives clear, specific, scientifically proven guidance for how to rejuvenate, remodel, and reshape your brain to improve it at any age.

Building Healthy Minds: The Six Experiences That Create Intelligence And Emotional Growth In Babies And Young Children Paperback – October 1, 2000
By: Stanley I. Greenspan
Every parent wants to raise a bright, happy, and moral child, but until Stanley Greenspan investigated the building blocks of cognitive, social, emotional, and moral development, no one could show parents how and when these qualities begin. In this book Dr. Greenspan, the internationally admired child psychiatrist, identifies the six key experiences that enable children to reach their full potential. In Building Healthy Minds, he draws upon discoveries made in his research and practice as he describes the many ways in which games, fantasy play, and conversations with and without words encourage this development.

Boost Your Brain: The New Art and Science Behind Enhanced Brain Performance Paperback – September 2, 2014
By: Majid Fotuhi
Based on cutting-edge science, Boost Your Brain is internationally recognized neurologist Majid Fotuhi's complete program for increasing brain size and enhancing brain function, including memory, creativity, comprehension, and concentration.

The Memory Cure : How to Protect Your Brain Against Memory Loss and Alzheimer's Disease Paperback – March 12, 2004
By: Majid Fotuhi
Dr. Majid Fotuhi, one of the world's foremost experts in the field of Alzheimer's Disease and brain function, outlines a highly effective plan to guard against memory loss.

The New York Times Crosswords to Keep Your Brain Young: The 6-Step Age-Defying Program (New York Times Crossword Puzzle) Paperback – January 8, 2008
By: The New York Times
Many puzzle fans enjoy crosswords not just for the fun but for the benefits–puzzles help keep the mind limber and vocabulary expanding. The 150 crosswords in this book are divided into chapters, with each chapter focusing on a specific brain-boosting theme: vocabulary building, memorization, problem solving, etc.
Will Shortz has paired up with a top neuroscientist, Dr. Majid Fotuhi, who provides introductions to each chapter and additional insight into brain health as well as facts and tips to keep your mind sharp!